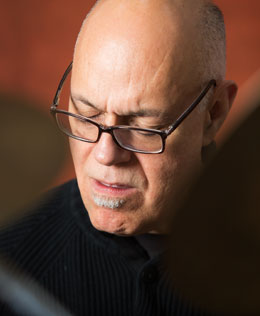 Click here to visit Roland's artist page at Latin Percussion.

Introducing the music of composer/drummer/producer/clinician Roland Vazquez. Here are site pages representing 30+ years of his independent recordings (CDs with audio samples & review quotes) from the "funky Salsa Bebop" of Best of the LA Jazz Ensemble (1977); through the Afro Latin chamber Jazz of Further Dance and Quintet Live (2007); and including his recent Afro Latin Big Band project: The Visitor (2010). Also available here (via PayPal) are scores & parts (with audio and score excerpts); residency & clinic options with reviews; and a frequently updated calendar of recent and upcoming events.
CDs are available at CD Baby, Digital Downloads at iTunes.
You can contact us at
romu@rolandvazquez.com
New Videos: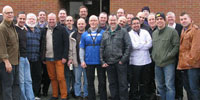 The AfroBop Alliance Big Band at
Bias Studios, Springfield VA,
February, 2014
No Rest For The Bones Of The Dead
Family Of Four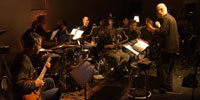 Roland Vazquez Band Live at
Shapeshifter Lab, Brooklyn NY,
April 2013
Whirlpool
Créencias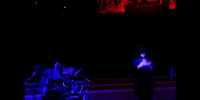 Jabberwocky (Susan Botti / Lewis Carroll)
as performed by Susan Botti
with Roland Vazquez, drums
Jabberwocky

Newest Release: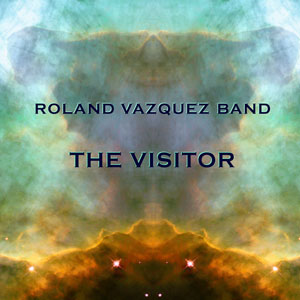 Roland Vazquez Band "The Visitor" (RVD7007)

Includes the composer's works Urantia, Whirlpool, Thru a Window, The Path of Change, Sevilla, & The Visitor - as well as Guarabé (by his inspirational mentor Clare Fischer).
(read more here)